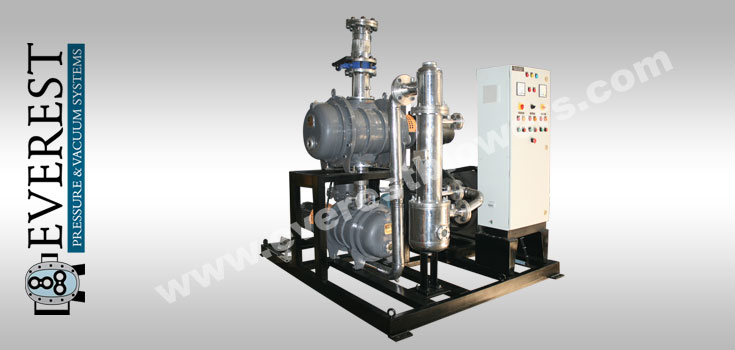 A Vacuum blower is utilized in various operations in production of Bio- Diesel Fuel such as the Methanol Stripping and Methyl Ester de-hydration. Most of the Bio-diesel being manufactured in e World is made from Vegetable Oils, such as Soya Bean and waste cooking oil and Animal Fats, Fatty Acids by reacting with Methanol in presence of a catalyst.
The level of vacuum and the vapor loads are directed by the Process design of Bio- Diesel Plants. A reliable vacuum system meeting the entire process requirement is critical for Profitability and Production. Everest has over 20 Years of Experience and Expertise in the design, manufacture and Process engineering of various pumps and systems in processes like distillation and solvent recovery majorly focusing on reliability through improved design. We have supplied vacuum blower system having operating pressures of 0.01 Torr with either Piston Type Pumps in combination with Mechanical Vacuum Booster OR Dry Screw Type Vacuum Pumps for this particular Application.
Everest has recently launched a new type of Backing Vacuum Pump known as the Oil Syst Vacuum Pump. It is a completely maintenance free rugged vacuum pump designed for Processes like Oil re-refining / Bio- diesel.