A Project Report On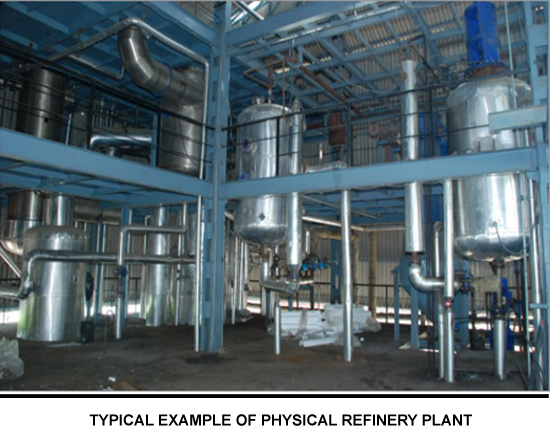 Introduction:
M/s. Everest Blower Systems did a typical study on De-odourisation of Edible oil in a company which is into Refining of Edible.
The company manufactures and export of all kinds of edible oils, cotton seed, maize oil, soyabin oil, groundnut oil, cotton seeds etc.
Particularly we did study on two plants:-
(a.) 200 ton per day capacity plant for Cotton seed oil .
(b.) 400 ton per day capacity plant for Palm Oil.
In existing plant they made vacuum from 2-stages Booster and 2-stages steam jet ejector combination.
Principle of process: Removal of Free Fatty Acid from oil under Vacuum by sparging steam into the oil. (Deodorization of Cotton seed oil & Palm oil).
Nature of process: Continuous process cycle.
Case Studies: Study of Cotton Seed Oil Deodorization.
Process: Refining & Deodorization of Crude Cotton Seed Oil.
Nature of Process: Continuous type.
Existing Vacuum System: 2-stage Booster & 2- stage Steam jet ejector.
Existing Vacuum Recorded: 60 torr (on Dial gauge)
Steam Pressure in Boiler: 8.5 Kg/cm2 (Working Pressure: 10.5 kg/cm2)
Raw material: Crude Cotton Seed Oil.
Percentages of FFA in Crude Cotton Oil: 0.1 -0.2
Percentages of FFA in Refined Oil: 0.04